KIDDIE COVE's preschool program is exclusively designed for the fundamental understanding of a kid's brain, which tends to undergo an exceptional development during the initial 6 years of life. We help your child to embark on a learning journey, which will lay a strong foundation for his or her lifelong academic & social development. The main objective of this school is to instill independent learning, good communication skills, and creative thinking to arm your child to cope up and flourish in tomorrow's world.

Great Teachers
Our preschool teachers take responsibility in shaping your child's minds & emotions. They help your kid to guide on the best path.
Delicious Meals
We serve delicious and yet the healthiest meal to ensure that your child obtains all the nutrition required for his or her growing needs.

Excellent Programs
With friendly and caring teachers, we have the best learning programs to help your kid play, learn, and explore but with fun.

Funny Games
Our preschool games are designed to secretly teach some life skills to your kid. They are fun and a vital part of the learning process.

Creativity
We foster an incredible environment that respects as well as promotes creative thinking.

Empathy
We put forward our important stakeholder, which is your kid, at the center of our existence.

Innovation
We develop innovative ideas and implement them successfully to practice for "non rote" learning.



We Are Beyond Academics

An ideal preschool learning center that helps kids excel themselves and become independent learners.
Education Embedded With Human Values
A strong educational process should not focus only on knowledge and information.
Principles, values, and ethics must permeate all human actions, and
we firmly believe that education cannot be different.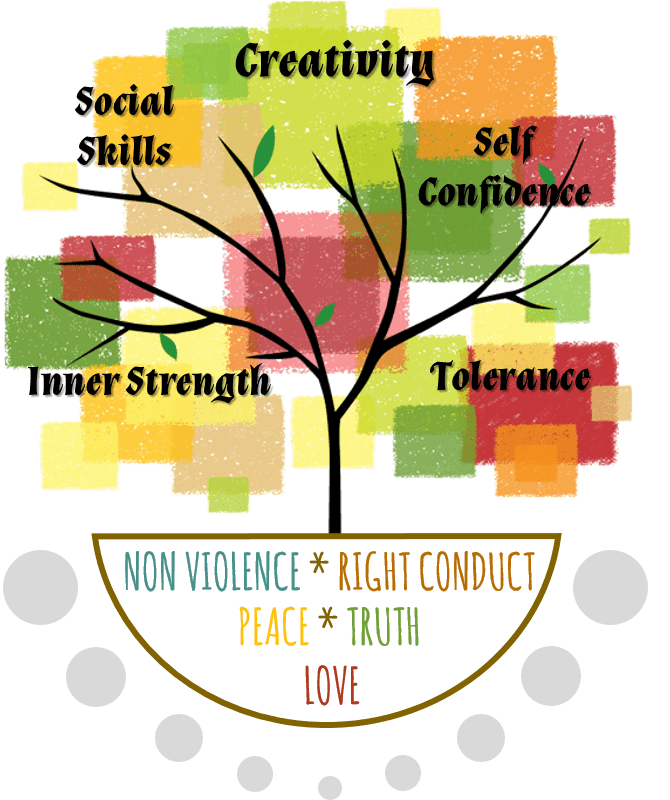 The Learning Wheel of "KIDDIE COVE"
Kids are given the freedom of expression to solve their problems, answer questions, formulate questions on their own,
have discussions, liberty to explain, debate, and brainstorm during classroom sessions.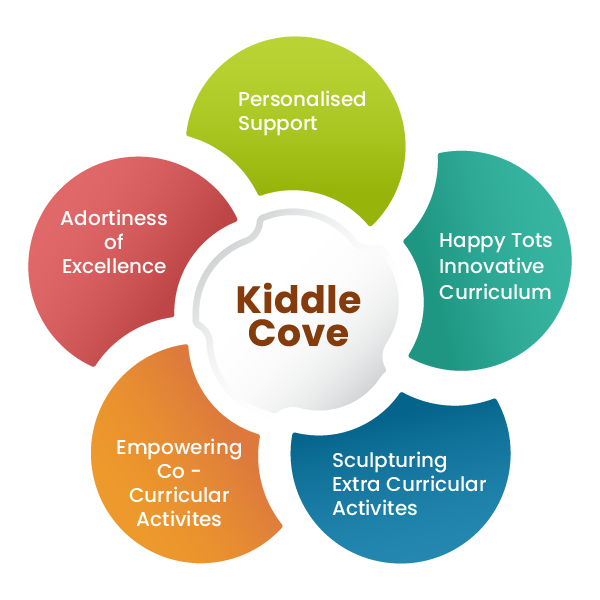 Honesty
Training kids to find a way to tell the truth.
Justice
Insist children to make amends.
Determination
Encouraging children to take up challenges.
Consideration
Making children think about others' feelings.
"Compete With Yourself"
We aim to mentor children who will be self-confident, self-reliant, physically fit, mentally stable
with sound personality acclaiming to be a global citizen with exponential scientific
temperament, logically thinking mind, imbued with human values.
"Events @ Kiddie Cove"
Vijayadashami Admissions 2019